Exclusive and customized service
Milk, wine, juice, oil or cream
We currently have a fleet of isothermal tanks suitable for the transport and preservation of any liquid food product. This work requires strict compliance with a large number of health and quality controls, as well as meeting the regulations and legislation in force. All with the aim of ensuring that goods always arrive at their destination in the best conditions.
We go where your business goes.
We operate both nationally and internationally by road, covering countries such as Germany, Belgium, France, Italy, the Netherlands and the United Kingdom.
In addition, our entire fleet is equipped with a GPS tracking system, allowing us to trace your goods in real time and give you the most accurate information.
Team for excellence
professionals dedicated to offering exclusive and tailored services
In RIOS SANGIAO S.L. we are aware of the importance for our customers of the commitment to quality and professionalism. For this reason, in 2007 we implemented a Quality Management system based on the ISO 9001: 2008 standard from which we have obtained the NQA quality certification issued by UKAS.
Our team is responsible for the supervision of each shipment according to our quality policy, ensuring performance enhancing and deadline compliance.
We have wide experience in the sector. Not only our drivers, who are our most valuable resource, but also our whole staff in charge of operational and administrative functions:
Administration Department

More than 20 years expertise
Ríos Sangiao was founded in 1994 by Ramón Sangiao. A family business dedicated to the collection of raw cow's milk and national and international transport of food liquids. More than 20 years later, we continue working every day in order to improve and expand our services, always meeting the new market demands.
We have a fleet of 50 vehicles and more than 70 professionals dedicated to offer exclusive and personalized services to our customers.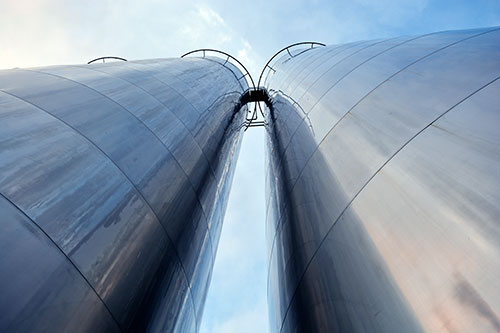 We have a complete infrastructure to carry out all our services, with a maintenance system absolutely rigorous.
We have our own garage to offer the best services to our customers, with specialized machinery which ensures the best guarantees in the sanitizing process of our tankers and storage tanks.